Does your puppy have good manners?
House training your new puppy
It is important to plan ahead for house training. Always ensure everyone in the house is involved and that everyone knows what the plan is. It is important to have consistency when training puppies so as not to confuse them. Routine is essential for achieving the desired goal of having a puppy with "good manners". Puppies, as with human babies, benefit greatly from a fixed routine, they feel safer and it helps the learning process.
Do dogs bite for no reason?
Aggression in dogs
Aggression is one of the most common behavioural problems in dogs. Aggression is often easy to diagnose but difficult to manage, because it is often multifactorial. There are several different categories of aggression. Let's look at the different types of aggression in dogs.
Aggression in dogs
Aggression can be classified into several different categories. Fighting amongst dogs in the same household is probably the most common aggression problem, followed by aggression to unfamiliar people. It is not always possible to prevent aggression but it can usually be controlled with effective management. In some cases, re-homing an aggressive animal may be a suitable solution and in a few cases, euthanasia may be the only option.
A new puppy - happiest days or worst nightmare?
New puppy
Having a new puppy join your family can be one of the most exhilarating experiences for a family but if not done the right way it can have disastrous consequences. People often let emotions get the better of them and don't make informed decisions. A new puppy will become part of the family for the rest of its life and you will be responsible for its wellbeing. Before getting a new puppy, there are a number of things one has to consider.
Feline Leukaemia Virus (FeLV) infection in cats
Feline Leukaemia
Introduction
Feline leukaemia (FELV) is a disease of cats caused by a virus called a retrovirus. It is called a retrovirus because of the method it uses to replicate inside the cat. It is the same type of virus as the human immunodeficiency virus and although there are a lot of disease similarities, several studies have shown that the disease is not transmissible to humans. FeLV is one of the most dangerous diseases that affect cats and is a major cause of death in cats. Fortunately the prevalence of the disease has decreased in recent years due to the use of vaccines against the disease and the ability of vets to diagnose the disease early and accurately.
Cat Aids
Feline Immuno Deficiency Virus
How does Feline Immunodeficiency Virus (FIV) compare to Human Immunodeficiency virus (HIV)?
Feline immunodeficiency Virus (FIV) has similar building blocks and is related to Human Immunodeficiency Virus (HIV), but very importantly, it cannot be passed between cats and humans. The virus can also not be transmitted from cats to dogs. Both FIV and HIV viruses share a similar pattern of disease progression. Both viruses are classified as Lentivirus, which means they have a long period of showing very few clinical signs during which time the immune system deteriorates. Eventually Acquired Immunodeficiency Syndrome (AIDS) develops and this is accompanied by opportunistic infections, systemic disease and cancer. The close relationship between FIV and HIV has meant that FIV has been used as an animal study model to better understand HIV in humans.
"Crocodile Mite" skin disease in dogs and cats
Demodectic mange in dogs and cats
Demodex is a mite that lives in the hair follicles of most mammals. It is species specific which means that different types of animals, including humans, have their own type of mite. It is a normal inhabitant of the skin and is most commonly not contagious. The mite is usually passed on to puppies from their mother in the first 72 hours of life. The puppy's immune system usually copes to contain the mite but sometimes an overgrowth of the mites occurs and this is when symptoms of demodicosis also referred to as mange are seen. Mange is a collective name for skin disease caused by different types of mites of which the Demodex mite is only one.
Understanding congestive heart failure in your pet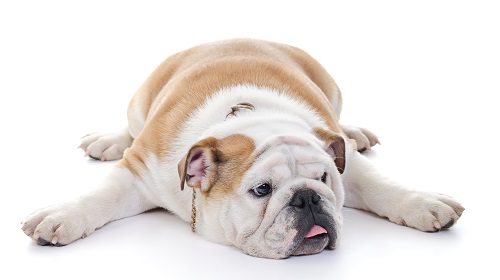 Heart Failure
Congestive Heart Failure (CHF) is a very common condition affecting our pets, and is more often seen in dogs than cats. Although it is a serious condition, and a major concern for a pet owner, it can be easily diagnosed and once diagnosed, it can be managed effectively. The important thing is to make an early diagnosis and start treatment immediately. Congestive Heart Failure can occur in pets of any age, but is more common in older animals. For this reason it is important to have annual checks done on older generation pets. First, let's have a look at how the heart works to be able to understand this condition better.
When is it more than just a tummy ache?
Pancreatitis
The pancreas is a small gland that is situated next to the stomach and first part of the small intestine in the front of the abdomen. As in humans, it performs two main functions in dogs and cats.
It is responsible for producing some of the special chemicals called enzymes which aid in the digestion of food. Enzymes are usually inactive within the pancreas. They are activated when they are released into the small intestine through ducts. Enzymes break down the food into smaller particles which can then be absorbed through the intestinal wall into the blood stream.
The other main function of the pancreas is to help regulate blood sugar. The pancreas produces special messengers called hormones. Insulin is one such hormone. These hormones tell the body when to release or store glucose into the cells.
Sometimes the digestive enzymes are released within the pancreas, instead of within the small intestine. When this happens, it causes severe inflammation and death of some of the pancreatic cells. This can affect surrounding abdominal organs, such as the liver. When inflammation occurs it is usually very painful and is described as pancreatitis. Pancreatitis can be acute, where the inflammation is not associated with permanent damage or it can be chronic. A chronic pancreatitis results in the pancreas becoming smaller and harder than normal and this affects the function of this important organ. Pancreatitis can become very severe very quickly and cause your pet to suffer with intense pain so it is important for your pet to receive veterinary attention as soon as you suspect there may be something wrong.
Tis The Season To Be Jolly
Guidelines for Keeping Your Pet Safe This Christmas
As the end of the year draws to a close, most businesses start to slow down in anticipation of a well-needed rest. The veterinary world however, braces itself for its busiest time. The holiday season comes with a multitude of risks for animals. This occurs for many reasons, some of them are out of our control, including climatic changes and prevalence of certain parasites, but many of them can be guarded against if the pet owner is aware and vigilant.
Kidney Failure
Kidney Failure in Dogs and Cats
The kidneys are very important organs of the animal body and play an important role in the normal day to day functioning of the body. They act like a specialised type of filter by retaining the appropriate amount of different salts (electrolytes) to maintain fluid balance in the body. They secrete a hormone which is involved in the production of red blood cells. The kidneys are also responsible for getting rid of waste products through the urine, especially those that are produced by the breakdown of protein in food. Kidney failure starts as soon as the kidneys are damaged due to disease, damage or old age, however in animals most owners only start seeing the clinical symptoms of kidney failure once more than 70 to 75 % of the kidneys have been destroyed or damaged. This means that of two kidneys, as little as only half of one is functioning normally before the signs of kidney failure become evident. At this stage the kidneys can no longer adapt to maintain a normal fluid and electrolyte balance in the body, and are no longer able to expel toxins as efficiently as before. The challenge with treating kidney disease is that the kidneys do not have the capacity to regenerate like other organs like the liver. This means that it is very important to look out for the symptoms of kidney failure so treatment can commence as soon as possible to preserve as much of the kidneys as possible.